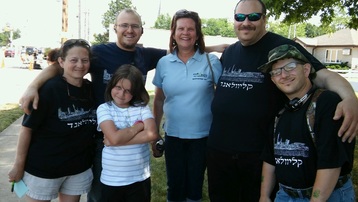 Friends and neighbors gathered on Saturday for South Euclid's 2nd Annual ROCK THE BLOCK, a community festival on the South side of Mayfield Road between South Belvoir and South Green Road in South Euclid.

Our booth stood proudly among many others of our friends at local businesses and organizations in our community. With the help of our staff and volunteers we were able to call this event a great success.

We spoke to members of our community about our history, our programming and our upcoming events and were pleased at the interest we were able to generate.

We would like to thank the city of South Euclid for allowing us a booth and our amazing staff and volunteers who made it such a great day. We look forward to even more success next year.