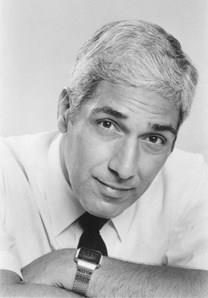 Anthony M. (Tony) Natale. Award-winning former Press reporter Tony Natale, 77, died August 3d in Arizona. For more than a year he valiantly fought more illnesses than anyone should have to face.
Tony won several awards during his nearly 30 years at The Press. After it folded he moved to Arizona as columnist for the Phoenix Gazette. Arizona ACLU awarded Tony Journalist of the Year in 1986. After the Gazette closed he wrote for the East Valley (Arizona) Tribune for 19 years.
Tony was a Renaissance man who played guitar, sang, gardened, danced and loved opera. He is best loved for bringing people together with his kind presence.
He was born in Cleveland where he met his wife of 51 years, Gail Gianasi Natale. He also is survived by two children, David (Beth Boram) and Leah Natale, three grandchildren, Emma Josephine and Milo Hinke and Jonathan Boram Collas, all of Seattle; his brother John (Mildred) of Berea and sister-in-law Arlene of Westlake. His parents, Josephine and Louis and brother Louis pre-deceased him.
Memorial Gathering Saturday September 3, 2016 at Craciun Berry Funeral Home 7200 Detroit Ave. Cleveland Ohio 3-5pm.
Family suggest contributions may be made to a social justice or theatre organization.